Social Media
Crafting captivating content to elevate your brand's social media presence
Mini Case Studies
Welcome to our collection of mini-case studies! If you're looking for quick and easy insights into some of the most exciting and innovative businesses and organizations, you've come to the right place.
Our mini-case studies are designed to give you a taste of what these organizations are all about without bogging you down with too much detail or technical jargon. Whether you're a busy professional looking for inspiration or a curious learner seeking to expand your knowledge, our mini-case studies offer a fun and engaging way to learn about various industries and sectors.
But don't worry - if you want more after reading our mini case studies, we've got you covered. Each mini-case study includes a PDF link to the full-length version, so you can dive deeper into the details and learn even more about these fascinating businesses and organizations.
So sit back, relax, and get ready to be inspired by some of the most innovative and successful organizations. We hope you enjoy our collection of mini-case studies!
How I helped Kelsey retain and engage her audience
Central Coast Floats
Our recent social media campaign for Central Coast Floats has been a great success. We've expanded their reach to 62k, meaning their brand is now visible to a much wider audience. Through targeted and effective social media marketing strategies, we've helped Central Coast Floats to increase their brand awareness, grow their customer base, and ultimately achieve their business goals.
For example, we created a series of visually appealing posts highlighting the unique benefits of floating and how it can benefit mental health, stress reduction, and overall wellness. We also used hashtags and collaborated with local influencers to amplify Central Coast Floats' reach and engage with their target audience. As a result, their engagement rate has increased, and they have seen an uptick in bookings and new customers.
The entire case study is coming soon...
How Richard revitalized his business with my help
Canterbury English Academy
This case study showcases the successful social media rebranding of Canterbury English Academy. Our efforts to establish a strong brand identity involved creating a set-it-and-forget-it pattern that effectively directed potential clients toward the company's website. 
This was critical, as it was the primary platform for Richard to make direct sales. As a result of my efforts, there was a significant increase in the number of leads appearing in the company's DMs, from one every three months to 3-4 per month. 
This demonstrated the effectiveness of the brand identity strategy, as it successfully attracted and engaged potential clients, resulting in increased sales opportunities.

For more details on the campaign, check out the complete case study. 
How I helped connect veterans to life saving resources
America Works of California Inc.
This case study showcases the successful social media campaign of America Works of California Inc. The company aimed to increase online visibility, engage potential clients, and increase its reach and followers. 
They achieved this by developing and implementing branding strategies, creating professional-client profiles, and tracking content performance, significantly improving reach, engagement, and followers on their Instagram accounts. 
We designed the Access Empowers Conference 2021 to unite veterans and community members to honor, celebrate, and support local veterans, featuring speakers Alan Wong and Sam Allen of CFO of Salesforce. 
For more details on the campaign, check out the complete case study.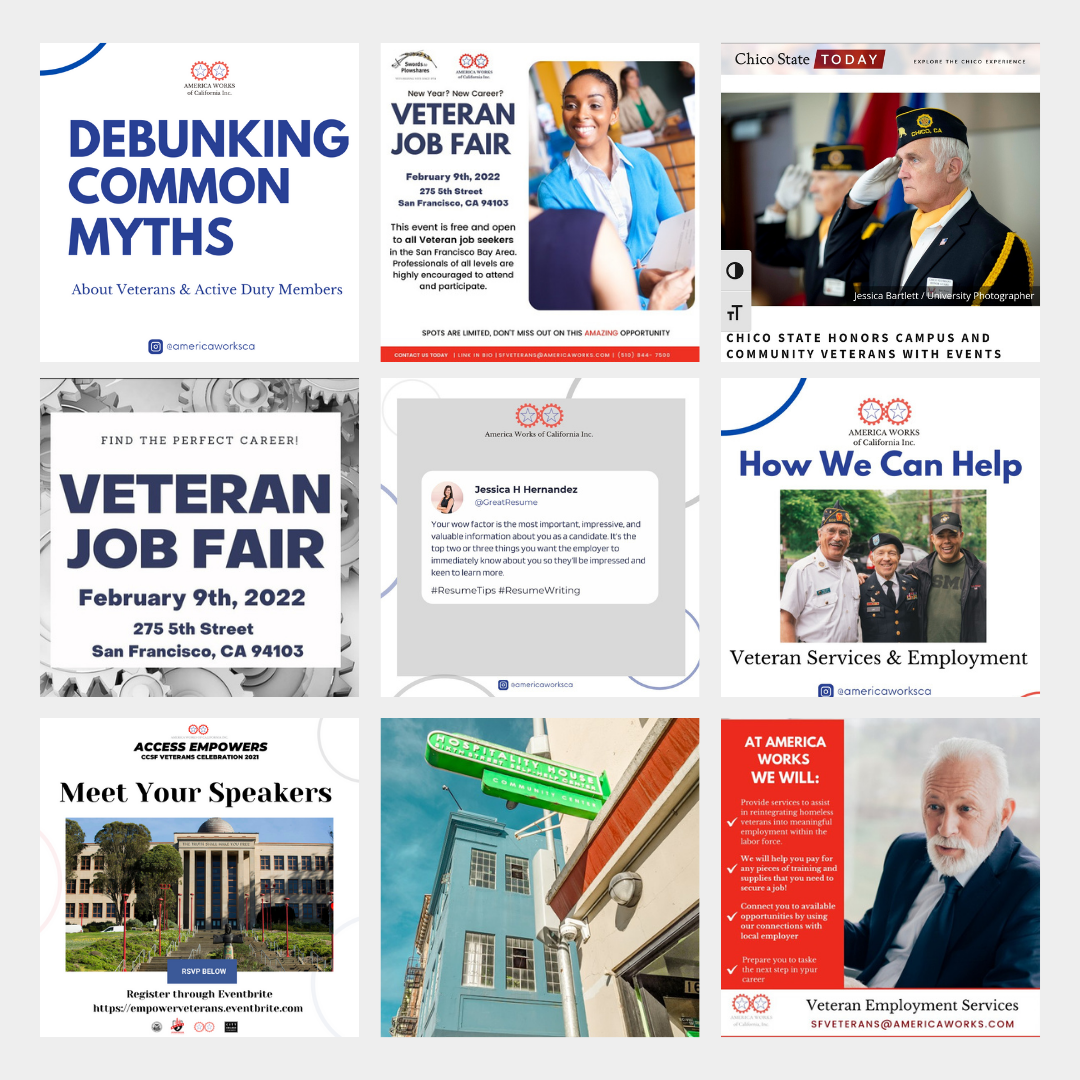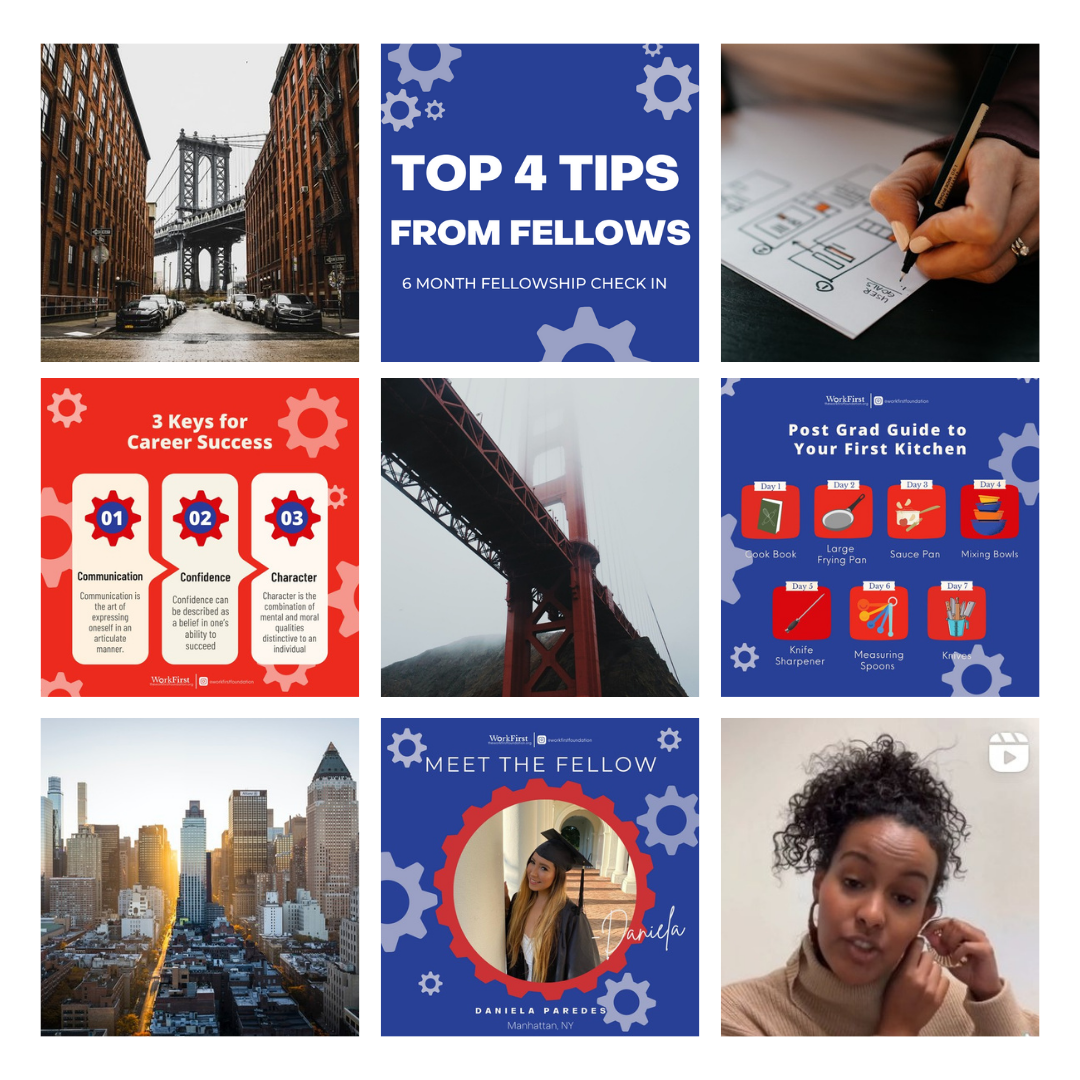 How I helped a fellowship program gain more applicants
Work First Foundation
This case study explored how the Work First Foundation utilized social media to improve online visibility and increase website traffic. Through SEO strategies, engaging marketing content, and targeted ad campaigns, the foundation was able to reach a wider audience and achieve significant growth in website traffic and social media engagement.
Detailed metrics and analysis provide insights into what worked well and what can be improved in future social media campaigns. 
To read the entire case study and learn more about the strategies and tactics used by the Work First Foundation.
How I helped a university find its audience during COVID
AS Project Connect
In this social media case study, we examined how AS Project Connect, a university department, successfully implemented a social media campaign to increase student engagement, promote their brand identity, and support important causes such as Black Lives Matter. 
By creating timely and relevant content, using a consistent brand identity, and collaborating with other departments, the department increased its reach and engagement on Instagram, with its followers growing from 180 to approximately 1100 in just six months. 
For a more detailed look at their strategy, implementation, and results, click the link to read the full case study.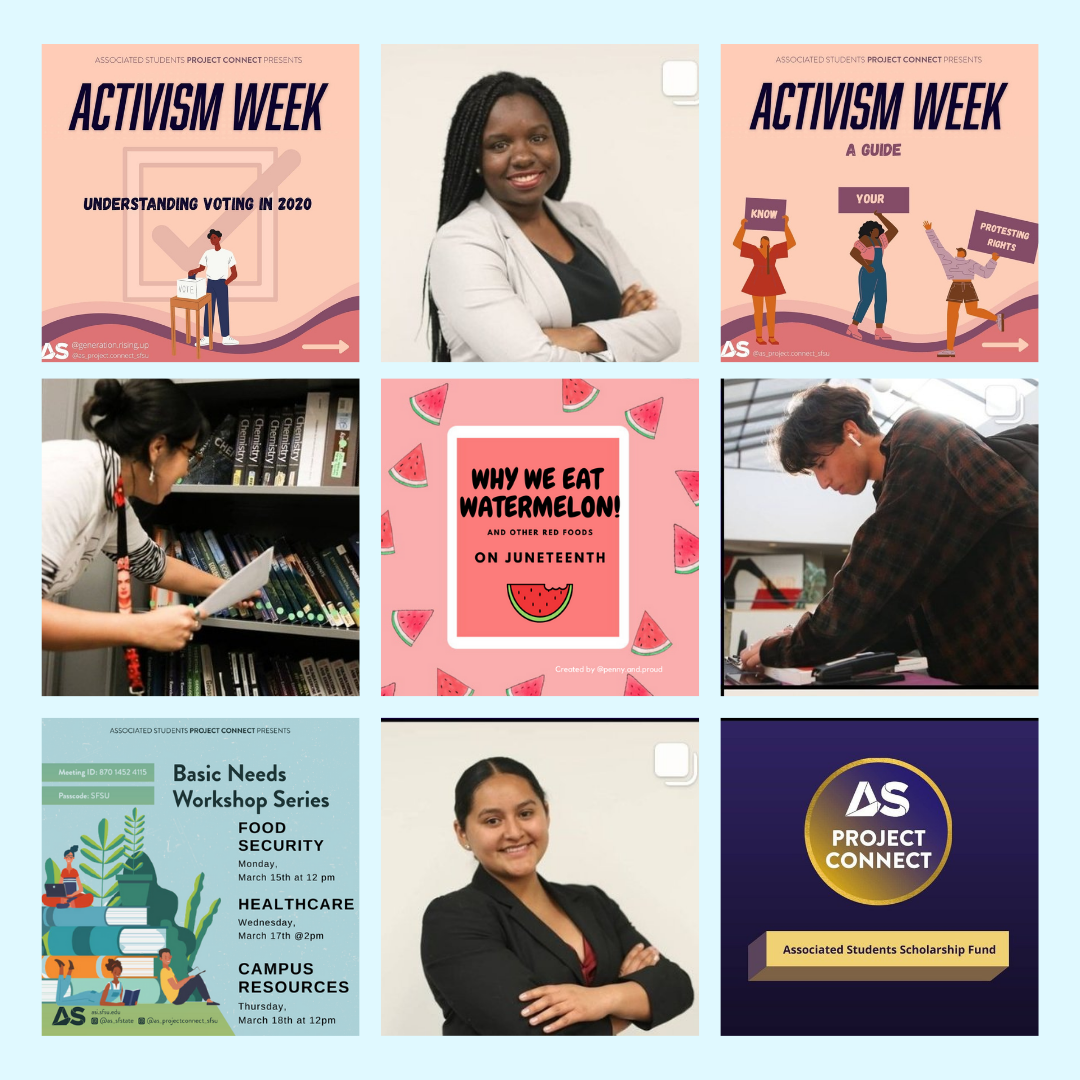 Full Client Case Studies